November 1, 2023
Dr. Bhavesh Doshi
Choledochal Cyst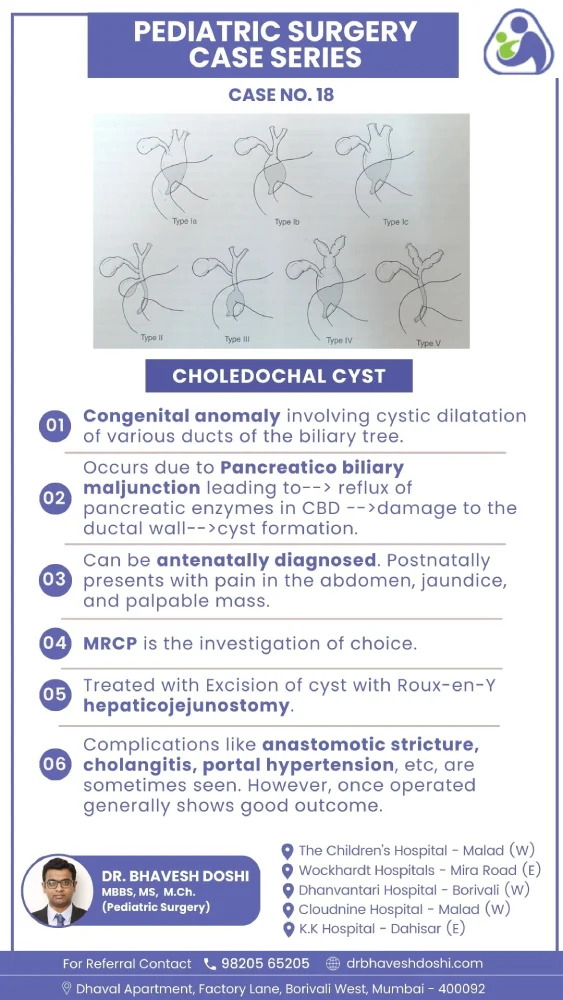 Case No. 18: Choledochal Cyst
Congenital anomaly involving cystic dilatation of various ducts of the biliary tree.
Occurs due to Pancreatico biliary maljunction leading to–> reflux of pancreatic enzymes in CBD –>damage to the ductal wall–>cyst formation.
Can be antenatally diagnosed. Postnatally presents with pain in the abdomen, jaundice, and palpable mass.
MRCP is the investigation of choice.
Treated with Excision of cyst with Roux-en-Y hepaticojejunostomy.
Complications like anastomotic stricture, cholangitis, portal hypertension, etc, are sometimes seen. However, once operated generally shows good outcomes.