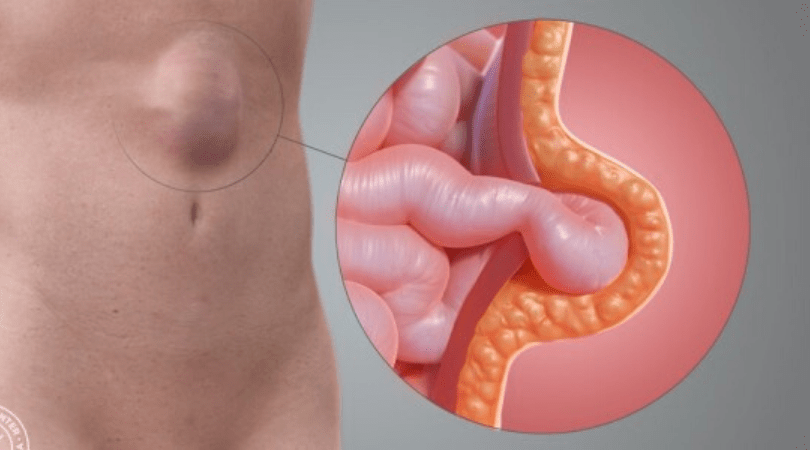 HERNIA
---
The hernia is said to occur when a part of an organ or fatty tissue bulges out through a weak area of the adjacent soft tissue wall. This out bulging leads to pain and discomfort and sometimes it may even cause an emergency (Eg. Strangulated hernia)
Types of Hernia:
Umbilical hernia
Femoral hernia
Incisional hernia
Hiatal Hernia
Symptoms of Inguinal hernia
Presence of a bulge at the groin area
Pain or discomfort in the area around the bulge, especially during cough or strenuous activity
In some cases, hernias may be asymptomatic and are diagnosed during routine physical examination
Treatment of Hernia
Most of the hernias do not go away on their own and tend to grow bigger and bigger which may lead to worsening of symptoms.
Sometimes the blood supply to a part of tissue gets compromised which causes necrosis of that area and even septicemia- A medical emergency.
No medicines, natural remedies, Homeopathy, Ayurveda can provide a cure for Hernia.
The hernia is a structural deformity. Surgery is the only permanent treatment for Hernia.
Hernia operation that is surgical repair of a hernia is the treatment of choice in most cases.
There are two types of hernia operations-
Open hernia operation
Laparoscopic hernia operation
Depending upon the type and size of the hernia, your doctor will choose the type of hernia operation suitable for you.
OPEN HERNIA OPERATION
This hernia operation is also performed under general anesthesia. Your surgeon will make an incision near the bulge, and push the herniated structure back to place. The damaged wall is repaired by sutures and often reinforced with a surgical mesh.
The incision is secured with sutures and packed with dressing. Dr. Bhavesh Doshi provide excellent laparoscopic hernia surgery in Mumbai at low cost. To book a appointment click here or call now:  9820565205 / 022 28338378