November 1, 2023
Dr. Bhavesh Doshi
Foreign Body Ingestion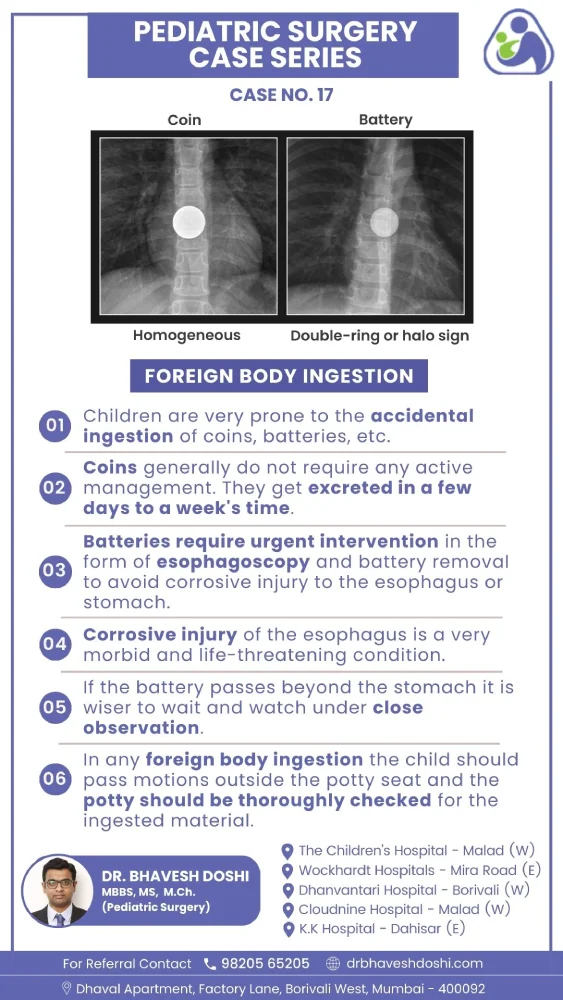 Case No. 17: Foreign Body Ingestion
Children are very prone to the accidental ingestion of coins, batteries, etc.
Coins generally do not require any active management. They get excreted in a few days to a week's time.
Batteries require urgent intervention in the form of esophagoscopy and battery removal to avoid corrosive injury to the esophagus or stomach.
Corrosive injury of the esophagus is a very morbid and life-threatening condition.
If the battery passes beyond the stomach it is wiser to wait and watch under close observation.
In any foreign body ingestion the child should pass motions outside the potty seat and the potty should be thoroughly checked for the ingested material.