Pediatric Surgery Treatments
Counselling for Antenatal Detected Anomalies
Pediatric Trauma, Injuries & Burns
Pediatric Gastrointestinal surgery
Bedwetting Evaluation treatment
Pediatric Creaniofacial anomalies
Infantile Hypertrophic Pyloric Stenosis
Pelviureteric Junction Obstruction
Posterior Urethral Valves
Complex Urological Procedures
Laparoscopic Hernia Repair
Laparoscopic Appendectomy
Laparoscopic Cholecystectomy
News
Successful Operation

A critical 3 hour operation, successfully performed by Dr. Bhavesh Doshi & team, free of cost on a 2 year old under privileged child from Khandva, near Indore, Madhya Pradesh.
ATTACHMENTS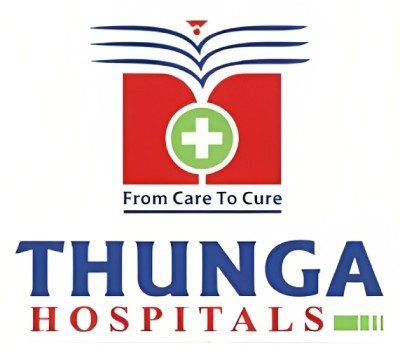 Book Your Appointment with Dr. Bhavesh Doshi
Appointment
What Our Patients Says
Met Dr Bhavesh Doshi for the appendicitis operation for my 6-year-old. Right from diagnosis to the treatment line Dr. Doshi explained all the points very clearly and transparently to us. The operation went as planned and my daughter resumed her daily activities within 2 days of the operation. Overall a very satisfying and great decision to get treatment for my daughter under Dr. Doshi.Very knowledgeable, emphatic, and caring pediatric surgeon.Good Experience.

Sachin Raikar
Very experienced Pediatric Surgeon. My daughter got her finger cut deep which almost got separated in two parts, just a month back. On emergency, we visited Dr Bhavesh Doshi with reference from our Pediatrician. Dr attended immediately get the suture done under anesthesia. The wound got healed now and with almost no sign of the cut or injury. My daughter senses, blood circulation is back in the injured portion. The movement is also getting normal. Thank you Dr.

Atanu Mandal
Dr. Bhavesh Doshi, an experienced pediatric surgeon, reassured us when our 2-month-old developed a scalp swelling and abscess. The minor surgery to remove pus went well, and he assured us it wasn't related to the brain. Despite our worries, the dressing process, though daily, was quick about 5 minutes. The staff's politeness and cooperation were impressive. After around 20 days, the treatment left us fully satisfied. Thank you, Dr. Doshi and the team!

Dhara Gandhi
Excellent doctor My 8 year old son was operated by Dr. Bhavesh Doshi for hydrocele surgery Doctor has explained us the reasons of the surgery and given confidence to us in that regard and it was completed smoothly. Now My son is cure and very well Thanks to doctor Bhavesh for being so friendly and helpful to us.

Phoolchand Jaiswal
Dr. Bhavesh is a knowledgeable and sound guy. Explained us the problem and cure in depth and in language that laymen can understand. My son was operated by him for Orchildopexy Surgery went smooth and he provided valuable inputs for after-surgery care. Would recommend him for surgical treatment.

Nilesh Boghara