November 1, 2023
Dr. Bhavesh Doshi
Case Hypospadias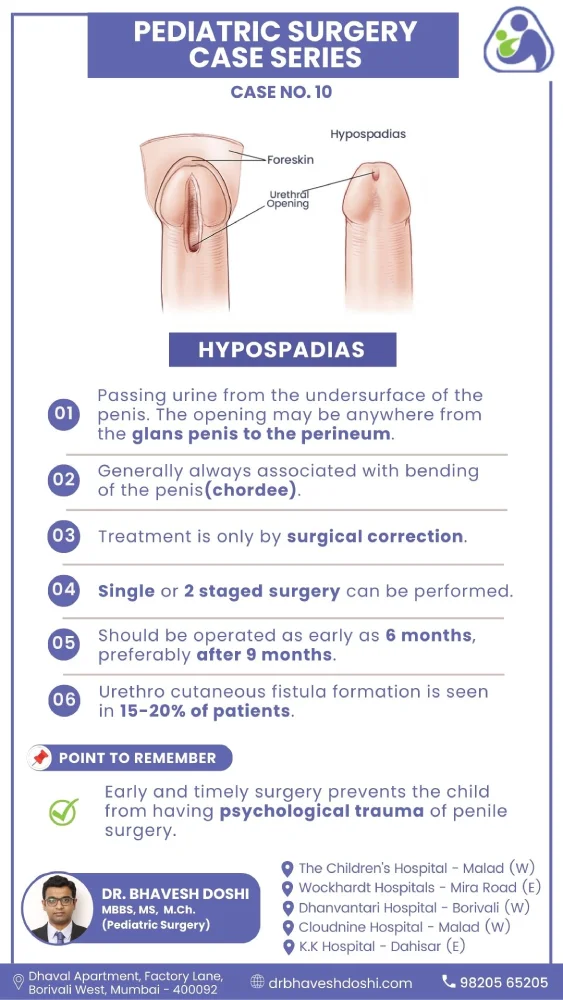 Case No. 10: Hypospadias
Passing urine from the undersurface of the penis. The opening may be anywhere from the glans penis to the perineum.
Generally always associated with bending of the penis(chordee).
Treatment is only by surgical correction.
Single or 2 staged surgery can be performed.
Should be operated as early as 6 months, preferably after 9 months.
Urethro cutaneous fistula formation is seen in 15-20% of patients.
Point To Remember
Early and timely surgery prevents the child from having psychological trauma of penile surgery.