November 1, 2023
Dr. Bhavesh Doshi
Congenital Diaphragmatic Hernia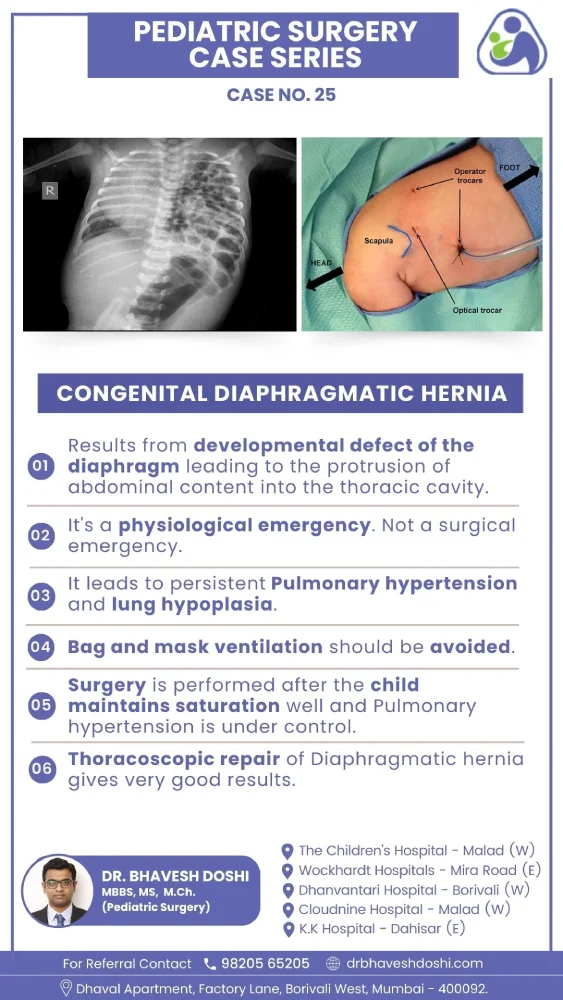 Case No. 25: Congenital Diaphragmatic Hernia
Results from developmental defect of the diaphragm leading to the protrusion of abdominal content into the thoracic cavity.
It's a physiological emergency. Not a surgical emergency.
It leads to persistent Pulmonary hypertension and lung hypoplasia.
Bag and mask ventilation should be avoided.
Surgery is performed after the child maintains saturation well and Pulmonary hypertension is under control.
Thoracoscopic repair of Diaphragmatic hernia gives very good results.