November 1, 2023
Dr. Bhavesh Doshi
Posterior Urethral Valves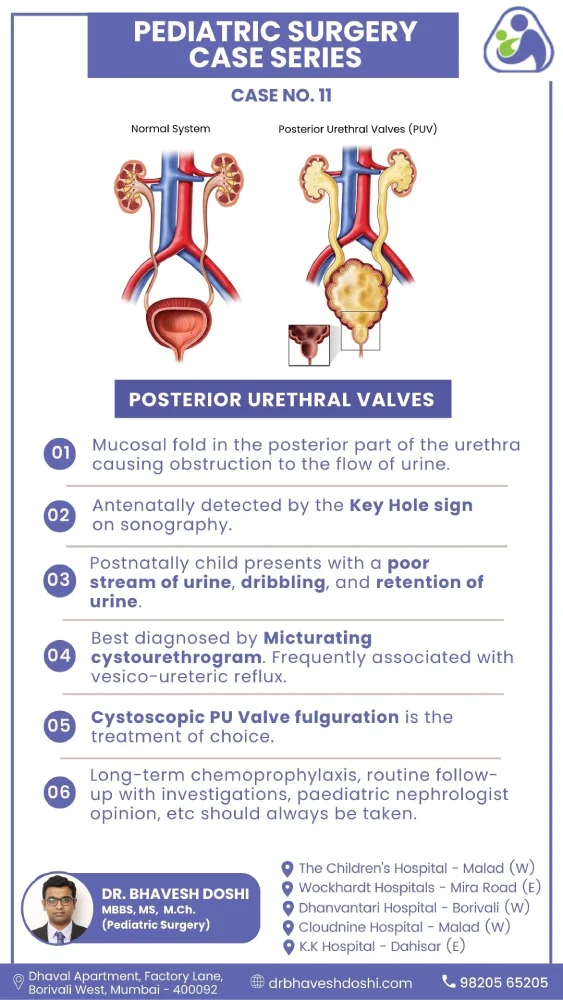 Case No. 11: Posterior Urethral Valves
Mucosal fold in the posterior part of the urethra causing obstruction to the flow of urine.
Antenatally detected by the Key Hole sign on sonography.
Postnatally child presents with a poor stream of urine, dribbling, and retention of urine.
Best diagnosed by Micturating cystourethrogram. Frequently associated with vesico-ureteric reflux.
Cystoscopic PU Valve fulguration is the treatment of choice.
Long-term chemoprophylaxis, routine follow-up with investigations, paediatric nephrologist opinion, etc should always be taken.